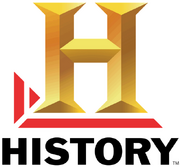 History, formerly known as The History Channel, is a US-based international satellite and cable TV channel owned by A&E Television Networks. It originally broadcast documentary programs and historical fiction series. However since 2008, it has mostly broadcast a variety of scripted "reality" television series and other nonhistory-related content.
Vikings was created for History's Canadian version.
Ad blocker interference detected!
Wikia is a free-to-use site that makes money from advertising. We have a modified experience for viewers using ad blockers

Wikia is not accessible if you've made further modifications. Remove the custom ad blocker rule(s) and the page will load as expected.